College Sports in Durham: Duke, Carolina, or NC State

In North Carolina, college sports are huge. Most everyone has a team they support fiercely and there's no middle ground. Whether you were born in the state or became a North Carolinian later in life, you can't help but get on board. The key sport here: basketball or "hoops." Yes, all three schools have a football team too, among other sports, but the bigger emphasis seems to be on b-ball. Duke, Carolina, and NC State are a crucial part of the community in the area known as "The Triangle," made up of Raleigh, Durham, and Chapel Hill. It is also called the "Research Triangle." The colleges bring business to the area, supporting local commerce like restaurants, retail stores, and dealerships in Durham. Keep supporting your team and the local economy.
The Duke Blue Devils
Most known for their stellar men's basketball team, the Duke Blue Devils are ranked 4th place in overall wins for any NCAA basketball team. They've won 5 championships out of 11 appearances to date and are currently under the coaching of Mike Krzyzewski. They often make the Final Four in the NCAA tournament each year and 11 Duke players have been named National Player of the Year. 71 Duke players have gone on to be drafted into the NBA.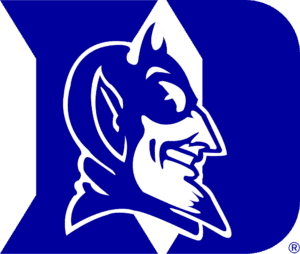 The University of North Carolina at Chapel Hill Tar Heels, or "Carolina"
Duke's biggest rivals, the Tar Heels men's basketball team currently leads with 6 NCAA championship wins. Only two other NCAA teams have won more championship games. Three of the 50 greatest players in NBA history came from the UNC men's basketball program: Michael Jordan, Billy Cunningham, and James Worthy. The current head coach, now in his 15th season with the Tar Heels, is Roy Williams.
The North Carolina State Wolf Pack
The Wolfpack of NC State has won 2 national championships. While that may be less than their other two rivals, it is still worthy of recognition. The rivalry between the Tar Heels and the Wolf Pack is stronger during football season where the teams are more evenly matched. Each season's matchup during rivalry weekend (typically the weekend following Thanksgiving each year) is one of the biggest and most attended college football games in North Carolina.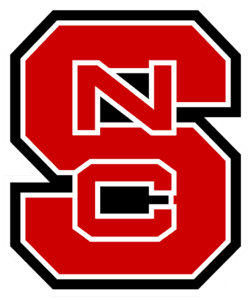 Whatever Team You Side With, Durham Volkswagen is on Your Side
Whether you own a Volkswagen or are looking to purchase one, Durham Volkswagen has you covered. With great prices and extensive inventory of new and certified pre-owned Volkswagens, you're sure to find a vehicle that not only meets your needs but is enjoyable to drive. The service center offers complete, specialized care for your Volkswagen with authentic VW parts in stock and VW certified technicians. You can take your Volkswagen to any service center, but you can't guarantee you'll get quality service and parts unless you visit a Volkswagen dealership. Call Durham Volkswagen to schedule service or to inquire about inventory: (919)493-7411. Or come and see the newest models on the lot at 3823 Durham-Chapel Hill Blvd.