Durham Arts and Theater: Where to Go and What to See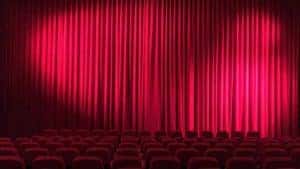 If you're planning a visit to Durham or simply looking for live theater and music in North Carolina, Durham has become a renown arts center. Venues like the Durham Performing Arts Center, Manbites Dog Theater Company, and the Carolina Theatre offer shows, concerts, films, and live performances of all kinds. Many of the bars in downtown Durham feature live music, including outdoor concerts at Brightleaf Square. Local businesses of all kinds like retail stores and car dealerships in Durham help to support the community, including the arts.
The Durham Performing Arts Center
In 2008, as an answer to the need for more of an arts presence in the city, the Durham Performing Arts Center was built. Famous for its contemporary design and amazing acoustics, every seat in the house is a good seat. From concerts to Broadway shows, there are at least 200 performances a year that are open to the public for ticket purchase. The Triangle Business Journal has ranked it the number one performing arts organization in the region for multiple consecutive years. DPAC is located at 123 Vivian Street, Durham, NC 27701.
Manbites Dog Theater
A professional non-profit theater company, Manbites Dog, creates and performs theatrical productions in a variety of styles. Founded in Durham in 1987, the company has focused on presenting original performances that challenge and develop playwrights, actors, and artists. Manbites Dog fosters community togetherness and operates with support from the Durham Arts Council, the North Carolina Arts Council, and the Duke University Department of Theater Studies.
The Carolina Theatre
In the heart of downtown Durham, the Carolina Theatre is a 1920s era venue that showcases both film and live performances. Over 60 concerts take place at the theater each year and movies are shown daily. Upon entering Carolina Theatre, you will feel as if you have traveled back in time to the 1930s at the height of the silver screen era. This cultural icon has seen many renovations over the years and continues to be a source of entertainment and nostalgia for visitors and locals alike.
Live Music in Durham
If you're looking for local live music in town, Durham's bar scene has a variety of opportunities. The Blue Note Grill is designed for live music with stellar acoustics and sound, featuring different bands and artists. Fullsteam Brewery is a "plow to pint" southern beer brewery that supports local farmers and features live music frequently. Motorco Music Hall is Durham's largest live music club located at 723 Rigsbee Ave. in the Central Park district, and featuring both local acts and many from all over the country. During the fair weather season, Brightleaf Square has outdoor concerts that are fun for the whole family. There's always music to be enjoyed in Durham.

Support the Arts through Local Businesses like Car Dealerships in Durham
If you appreciate music and theater arts, you can support those endeavors in the Durham community in a variety of ways. When you purchase tickets to see a show or a concert, your money goes directly to the production or venue you are attending. When you visit a bar and pay for food or drink, that money supports the business who in turn supports the arts. By supporting other local businesses such as car dealerships in Durham like Durham Volkswagen, you are boosting the local economy and supporting community efforts in the arts.
If you're in the market for a pre-owned vehicle, call (919)493-7411 or visit Durham Volkswagen at 3823 Durham-Chapel Hill Blvd.