Durham BBQ: Eastern or Western Style?
The dividing factor between eastern and western North Carolina is BBQ. Chapel Hill is the dividing line when it comes to BBQ styles. East of Chapel Hill, you mostly find eastern style, and west of Chapel Hill you'll typically find western style, also known as Lexington style. If you're not familiar with NC BBQ, you should know that it's made from pork and eaten in a variety of ways with a range of different sauces. It can be eaten on a sandwich or on a plate with coleslaw, hush puppies, fries, or other sides and washed down with sweet iced tea, Cheerwine, or Sun Drop soda. Durham is home to many BBQ restaurants, just one of the many draws to the area. Tourists visit the area for other interests as well, like entertainment and shopping for items from clothes to used cars in Durham. To better understand NC BBQ by region and to learn the best places to try it for yourself, read on.
Western Style: A Little Sweet, A Little Sour
Western-style BBQ is pork shoulder slowly smoked over hickory or other woods to achieve that fall-off-the-bone tenderness. The wood gives the meat a smoky flavor that cannot be duplicated with any other cooking method. The other main difference is in the sauce. Western style is seasoned while it's cooked but a vinegar-based sauce is often added right before eating to both sandwiches and plates. The western sauce is a little sweeter due to the tomato flavor that's added along with a little brown sugar, honey, or molasses in some cases.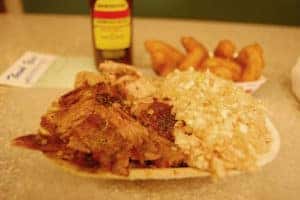 Eastern Style: Go Whole Hog
Eastern style BBQ is made from all parts of the pig, not just the shoulder. It is still slow roasted over hickory or other woods for the ultimate meat tenderness. The smoky flavor is similar to the western style, but the difference is in the sauce. Eastern style sauce is also vinegar based, but you'll never find tomato flavor in the sauce on the eastern side of NC. Some BBQ chefs add black, red, or habanero peppers to the sauce to make it spicier.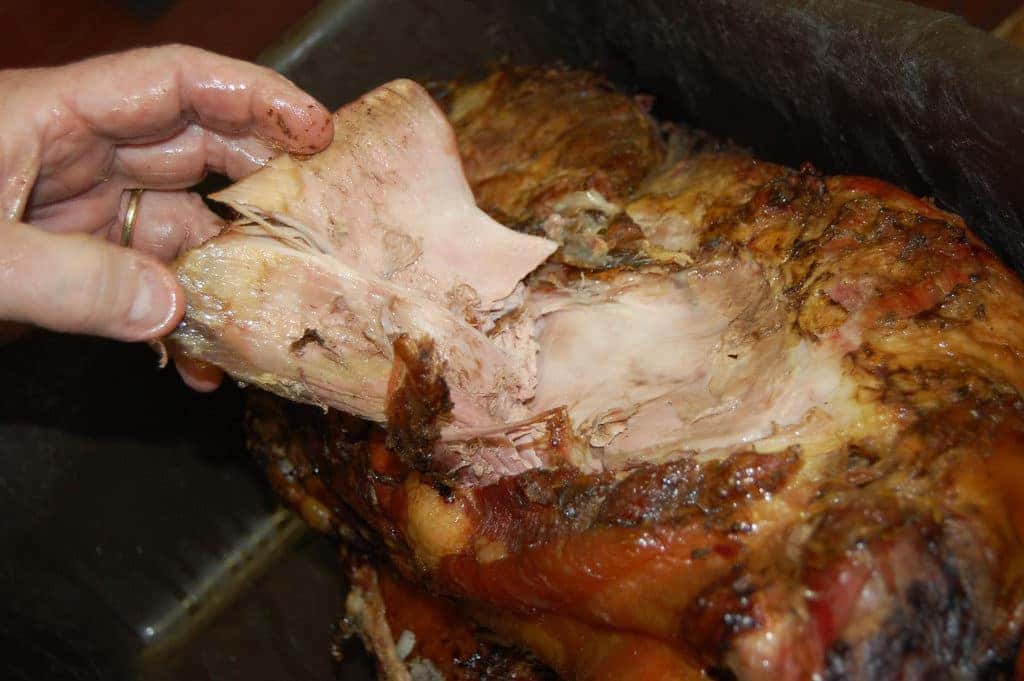 Durham is a BBQ Melting Pot
According to the Chapel Hill rule, Durham should be all eastern style BBQ. However, you'll actually find a mix of the two styles depending on where you go. The Original Q Shack serves BBQ with two sauce options, a tomato-based sauce and a vinegar-based sauce to please all palates. Bullocks Bar-B-Cue, located at 3330 Quebec Dr., serves pork BBQ along with beef brisket. Or head down NC 55 to The Backyard BBQ Pit, where they serve pork shoulder, beef brisket, and both BBQ pulled chicken and turkey. Durham offers significant variety when it comes to BBQ.
Quality Used Cars in Durham at Durham Volkswagen
Now that you know where to get quality BBQ in Durham, the next tip you'll need is where to find quality used cars in Durham. When it comes to pre-owned cars, you should look for good prices, reliability, and full Carfax history reports. Durham Volkswagen offers all of that and more in used and certified pre-owned Volkswagens along with other makes and models. Browse online inventory, call (919)493-7411, or visit 3823 Durham Chapel Hill Blvd in Durham.