Durham's Best Sunday Brunch Spots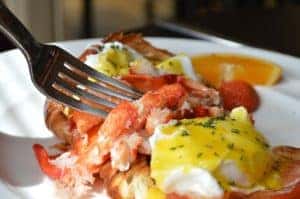 Who doesn't love Sunday brunch? Warm coffee, mimosas, muffins, omelets, bacon, pancakes, French toast, waffles, crepes, and more. Yum. A go-to Sunday brunch spot is a necessity, just like you have your favorite grocery stores, shopping centers, and used car dealers in Durham, NC. Whether you're new to town, just visiting, or you're a long-time resident, this list of Durham's best Sunday brunch spots are a delicious way to spend a lazy Sunday.
Elmo's Diner. Enjoy fresh, made-from-scratch foods in a relaxed diner-style atmosphere. Cozy booths, as well as large tables, are available for parties of all sizes. Breakfast is served all day from 6:30am to 10:00pm as well as lunch and dinner entrees. The blueberry or pumpkin pancakes are famous as well as the farmer's omelet made with fresh veggies and cheese. Elmo's is located at 776 9th St.
Watt's Grocery. Located at 1116 Broad St., Watt's is not an actual grocery store, but a restaurant serving locally-inspired dishes incorporating fresh ingredients from in-state sources. Chef Amy Tornquist grew up in the Watts-Hillandale neighborhood and wanted to bring the nostalgia of her childhood into the creation of a fine dining establishment. The breakfast menu includes typical favorites like buttermilk pancakes as well as unique dishes like huevos rancheros.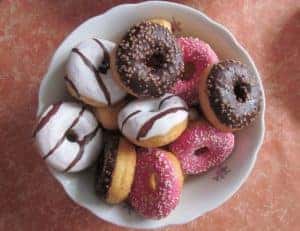 Another Broken Egg Café. If you're looking for a wide variety on the menu, Another Broken Egg Café has you covered. From sweet breakfasts like bananas foster French toast to unique brunch entrees like crab cake benedict and even lighter fare like steel cut oats with fruit, there's truly something for everyone.
Monuts Donuts. Specialty gourmet donuts, made fresh in store along with other breakfast sandwiches, bagels, and of course, coffee. In addition to breakfast, a lunch menu includes soups, salads, and sandwiches. Monuts, at 1002 9th St., also serves beer and cocktails.
Vin Rouge. A French Bistro type of place, Vin Rouge specializes in eggs cooked nearly every possible way from omelets to eggs benedict. Coffee options include cappuccinos, lattes, and espresso. Enjoy a more "spirited" drink like a mimosa or bloody Mary and dine on the outdoor patio in nice weather.
Sunday Brunch is Part of Durham's Southern Culture
In the South, Sundays are sacred. Whether you're a church-goer or not, Sunday is still considered a day of rest for many. For some, Sundays are for sleeping in, which is one of the reasons brunch came about. When it's close to lunchtime but you're still in the mood for breakfast food, a good brunch place can hit the spot. These restaurants are some of the popular local businesses, along with others like used car dealers in Durham, NC. Durham Volkswagen always has a revolving inventory of pre-owned and used Volkswagens, Fords, Hondas, Toyotas, and many other makes and models. If you're looking for a good deal on a used car, Visit Durham Volkswagen at 3823 Durham-Chapel Hill Blvd. or call (919)493-7411.