Fun on a Budget: Free Things to Do in Durham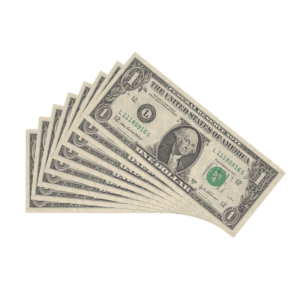 Fun can be free. Whether you're just starting out on your own with a limited budget or you have a young family and money is tight, there's still plenty to do around the city of Durham that won't cost you a dollar. If you like bargains and you're comparing your local Volkswagen dealerships, Durham Volkswagen can help you save money on a variety of pre-owned models that are still covered under the Durham VW Lifetime Warranty. Save yourself some money at Durham VW, then enjoy some of these free Durham attractions.
Eno River State Park. As with most state and national parks, Eno River State Park is free. You can enjoy miles of hiking trails around the river and fish or paddle on the river itself. Campsites are available along the river for a peaceful waterfront experience.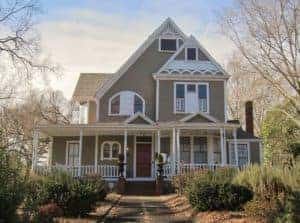 Historic Durham Athletic Park. The original stadium where the Durham Bulls played for nearly 70 years is open to the public for free tours. Built in 1926, it is also the site of the filming of the movie Bull Durham.
Duke Basketball Museum and Sports Hall of Fame. The famed Duke Men's Basketball team has won 4 NCAA Championships and has been the alma mater of a long legacy of great players. The museum is dedicated to this team as well as other Duke sports and players with memorabilia, trophies, videos, and other displays. Admission is free.
Bennett Place Historic Site. The site of the largest troops surrender of the American Civil War, Bennett Place has been preserved in honor of that event. Admission is usually free, however there is sometimes a small cost for special events like the Anniversary celebration of the original surrender.
21c Museum. View contemporary art by a wide variety of artists, along with poetry readings, theater performances, music, artist lectures, and more—all free.
Duke Homestead. The historic home of Washington Duke, the worldwide tobacco tycoon who helped to make Durham what it is today, is open to the public for tours of the house and grounds. Learn about the founding of the tobacco industry and experience what life was like in Durham in the 1870s.
Duke University Chapel. View the neo-gothic architecture of this iconic part of the Duke University Campus. It stands 210 feet tall with beautiful stained-glass windows. The Flentrop organ and 50-bell carillon are the acoustic gems of the building where interdenominational services are open to the public.
Stay Within the Family Budget at Local Volkswagen Dealerships
These are just a few of the many free sites and attractions in Durham, NC. If you're looking for things to do and ways to entertain the kids without spending money, you've chosen an ideal destination. If you want to save money on a new vehicle to help you get around to all of these destinations, you can visit one of the best local Volkswagen dealerships in North Carolina, Durham Volkswagen. With affordable pricing, a Lifetime Warranty, and financing on new and pre-owned models, you can afford the vehicle you want. Call (919)493-7411 or visit 3823 Durham-Chapel Hill Blvd.