Historic Landmarks to Check Out in Durham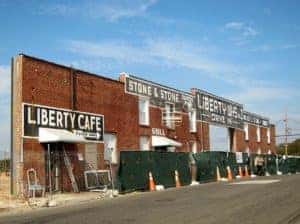 Durham's rich history dates back to a time before it was even called Durham. With hundreds of years (that we know about) of existence, there is much to be learned. As the old saying goes, "Those who do not learn history are doomed to repeat it." So while you're visiting car dealers in Durham, NC or whatever else brings you to town, take in some history at these historical landmarks.
Bennett Place State Historic Site
Easily one of the most popular and well-known historic sites in Durham, Bennett Place is the location of the largest troop surrender during the American Civil War in 1865. The Bennett Farm, then owned by James and Nancy Bennett, was a typical working farm and homestead before, during, and after the war. It has been restored to look as it would have then, including a museum showcasing artifacts and memorabilia from the Civil War and the Bennett family. Each April, in order to commemorate the original date of surrender, an anniversary celebration is held at Bennett Place complete with a reenactment of the events that transpired on that important date in American history.
Historic Stagville
Dating back to 1787 and originally owned by the Bennehan-Cameron family, this state historic site was one of the largest plantations in the area during the antebellum period. It has been preserved and restored to its original form and serves to educate visitors about the nature of southern plantations prior to the Civil War. The original plot was 30,000 acres, requiring 900 slaves to work the land. Visitors learn about the lives and work of the slaves through artifacts, presentations, and tours. Lantern tours in the evening offer a unique perspective on the property and its history.
Duke Homestead
The Duke Homestead State Historic Site and Tobacco Museum was the original home of Washington Duke, founder of the bright leaf tobacco industry in Durham. The property is restored to replicate life as it was on the Duke homestead from 1852 to 1874 when it was a tobacco farm and early tobacco manufacturing plant. Durham was founded on the tobacco industry, which remained a significant part of the economy throughout its history. Visitors to the Duke Homestead learn about the beginning of tobacco manufacturing as well as the life and legacy of one of the founding members of Durham.
Pauli Murray Center for History and Social Justice (Coming in 2020)
Pauli Murray was a civil rights activist from Durham who was known for her efforts to promote equality for African Americans as early as the 1930s until the time of her death in 1982. She was a pioneer for civil rights long before the movement in the 1960s. She used her education and her position as an attorney and writer to promote positive change in society for African Americans. Her home has been named a national historic landmark and work is currently being done to prepare the location for public tours in 2020.
Car Dealers in Durham, NC, Among Other Businesses, Support the History and the Future of Durham
These historic landmarks honor Durham's past and are important parts of its future, both socially and economically. Current businesses in the area are important to the future economy, like car dealers in Durham, NC, and other local commerce. Durham Volkswagen has been a presence in Durham for many years, matching car buyers with reliable vehicles at affordable prices and financing. Call (919)493-7411 or visit 3823 Durham-Chapel Hill Blvd. to inquire about new and pre-owned Volkswagens as well as other makes and models.