Kid-Friendly Things to Do in Durham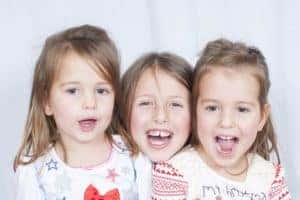 Traveling as a family can be a lot of fun, as long as you know plenty of kid-friendly activities at your destination. If you're visiting Durham for the first time or even if you're a local, this list of things to do as a family will inspire togetherness and bonding while also giving parents a break and the kids a place to be kids. Whatever brings you to town, whether you're looking for Durham used car dealerships, new shopping opportunities, great places to eat, or entertainment, there's always plenty to do.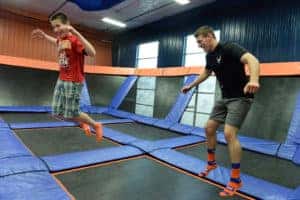 Sky Zone Trampoline Park. Located in Northgate Mall, Sky Zone is full of indoor trampolines from wall to wall give kids an outlet for their energy. Kids can literally bounce off the walls, flip into foam pits, and slam dunk basketballs among other fun activities. Grown-ups can bounce too and make it a full-family fun workout.
The Museum of Life + Science. Learn about science, nature, aerodynamics, and more at the Museum of Life + Science, located at433 W Murray Ave. Featured exhibits include Hideaway Woods where kids can explore the outdoors through tree houses and suspended bridges, natural sculptures, and a streambed. The Magic Wings Butterfly House is an indoor observatory full of hundreds of butterflies and other insects along with the plants they prefer and depend on for survival. The launch lab encourages kids to explore physics with paper airplanes and parachutes in man-made wind tunnels. And an obvious favorite, the Dinosaur Trail, allows you to go back to the Cretaceous period when these amazing creatures roamed the earth (now represented by statues) and participate in a fossil dig.
Falls Lake State Recreation Area. Falls Lake offers many opportunities to enjoy the outdoors like camping, swimming, boating, fishing, paddling, hiking, biking, and more at 13304 Creedmoor Rd. Part of the Mountains-to-Sea State Trail winds through the area among a network of trails through the beautiful scenery.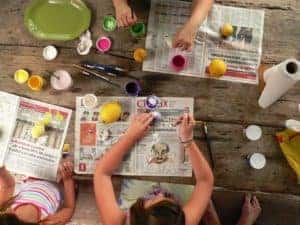 Bull City Craft. Drop-in craft time is a unique opportunity for kids to show their creative side. This local craft shop, found at 105 W North Carolina 54, is owned and operated by a husband and wife who just happen to love crafts and kids.
Notasium. Kids learning about music through interactive play? Brilliant! A unique venue, Notasium offers kids a place to play on music-themed structures like a guitar slide and a drum bounce house complete with authentic musical sounds. There are also sound-proof rooms for mixing, karaoke, and music creation.
Wheels Fun Park. Get the whole family rolling in many different ways. Wheels Fun Park, at 715 N Hoover Rd., includes a skating rink, go karts, mini-golf, and other similar themed activities. Hours of family fun can be had here and unforgettable memories made.
Durham is a Kid-Friendly City with Great Shopping for Adults from Used Cars to the Latest Fashion
Whether you're a local or a visitor in search of Durham used car dealerships or other great deals, there's always something fun to do with the family. Help your kids get through the errands that need to be done with the promise of a fun activity to finish the day or weekend. If you're in the market for a used Volkswagen or other make and model, Durham Volkswagen has a large inventory of quality used cars at great prices. Visit 3823 Durham-Chapel Hill Blvd or call (919)493-7411 to inquire about current inventory, and be sure to ask about the Lifetime Warranty available on new and used vehicles.