Volkswagen Atlas vs Toyota Highlander

Call (919) 493-7411 to Learn More about the 2018 VW Atlas


If you have been shopping around for a new Volkswagen in Raleigh, NC, chances are you have heard about Volkswagen's brand new Atlas. This agile and modern SUV carries superior hi-tech design and the iconic brand's well-known versatility. You might have also heard about the equally popular Toyota Highlander with its long list of modern amenities and comfortable 8-passenger seating. But which one deserves the title as the best SUV on the market? Below, we'll compare both machines in terms of performance, interior space, and safety which are important factors to consider when you're looking for the ideal SUV.
The VW Atlas Out-Performs the Toyota Highlander in a Multitude of Categories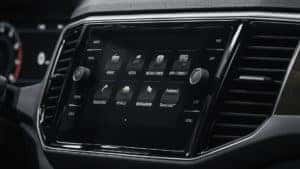 The Volkswagen Atlas and the Toyota Highlander provide drivers with four-cylinder and six-cylinder engines that combine road performance and efficiency. Both SUV's are also capable of towing with the big boys with a towing power of up to 5,000 pounds. Front wheel drive systems are standard for the Atlas and Highlander with an available all-wheel drive for improved handling and control.
Capable of producing 258 horsepower on its base engine,  the Atlas, however, has more raw power than the Highlander. What's more, Volkswagen's innovative SUV features a standard turbo engine and is also more efficient with an average 26 miles per gallon on the highway compared to highlander's average of 24 miles per gallon on the highway. While the Volkswagen Atlas and Toyota Highlander are both performance masters on the road – capable of delivering a breathtaking ride – the Atlas has the definite advantage when it comes to power and efficiency.
If Massive Interior Space is Your Thing, the Volkswagen Atlas Has What You Need
If you're purchasing a full-size SUV to cater your large family's needs, then interior space is probably one of the most important buying factors for you. Fortunately, Atlas provides more overall passenger space than most of the competition, including the Toyota Highlander, making it an easy choice. Toyota is smaller (144 cubic feet) compared to the behemoth Atlas (153 cubic feet) and the latter also holds a best-in-class for third-row legroom. It also has 20 cubic feet in its hold while the Highlander measures 13.8 cubic feet. The interior space disparity further widens when the seats are folded. The VW Atlas provides 96 cubes while the Highlander lags behind with 84 cubes. So if it's interior space that you're looking for, the Atlas is the clear winner.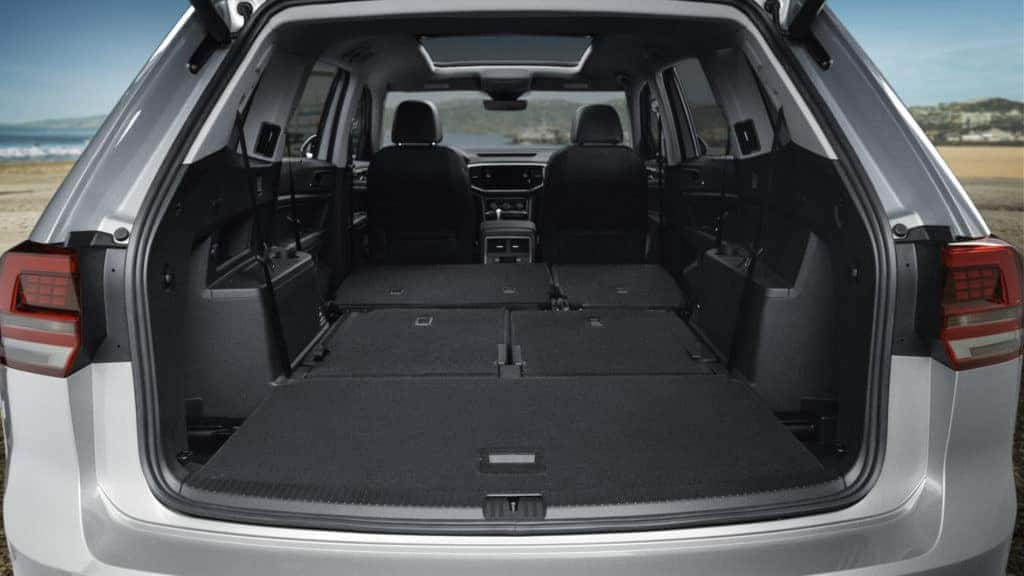 Safety Comes First, and Volkswagen Knows It: Check Out These Safety Features
The Volkswagen Atlas and Toyota Highlander are among the safest vehicles on the road with both earning IIHS Top Safety Pick and five-star NHTSA ratings. Both models come with a long list of state-of-the-art safety features such as forward collision and pedestrian watch with automatic emergency braking, lane assist, a blind spot monitor, and a rear cross-traffic alert. The Atlas SUV, however, has an exclusive 360-degree camera system that allows you to monitor your surroundings in every possible angle and view. It also has another exclusive feature in the Park Pilot that helps you park safely. This gives the Atlas an edge over the Highlander in terms of safety features.
Durham Volkswagen, Serving Raleigh, NC has the VW Atlas, Top Full-Size SUV
The Atlas and Highlander are both great buys in the SUV market and you won't go wrong if you opt for either model. With that being said, if you're in the market for a new Volkswagen in Raleigh NC, the Atlas has a clear edge over the Highlander when it comes to performance, interior space and safety. It also provides more bang for your buck with its impressive array of tech features like the App Connect smart plug system. And Durham Volkswagen ups the ante with a Lifetime Warranty. The choice is clear. Call Durham VW at (919) 493-7411 or stop by the showroom at 3823 Durham-Chapel Hill Blvd.