Volkswagen Jetta vs Chevrolet Cruze

Call (919) 493-7411 to Learn More about the 2018 VW Jetta
Compact sedans might be small but they can pack a heavy punch. The finest compact sedans in the market today are as equally equipped as their larger counterparts in terms of tech features and premium amenities. You can even find models that have amazingly roomy interiors despite their small exterior. Two models in this segment that have mastered the fine art and intricate science of balancing compact design and functionality into one are the Volkswagen Jetta and the Chevrolet Cruze. The Jetta has kept plenty of local Volkswagen dealerships busy because of its appealing five seat capability and modern technologies but the Cruze is on the rise as well. So who wins the battle for the title of the best compact sedan?
Performance and Driving Style of the VW Jetta and the Chevy Cruze Compared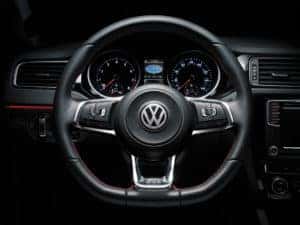 Both models are identical in terms of base engine power, with the Jetta enjoying an edge over torque capacity and the Cruze a slight advantage on horsepower. Their fuel economy numbers are also similar,  with the VW Jetta just a few digits better than the Cruze when it comes to highway MPG figures. But if your biggest priority is driving style, then head to Durham VW, your local Volkswagen dealership, right away because you will want to own a Jetta over a Cruze. The VW compact sedan gains a 170-horsepower engine as you climb up trim levels and has an agile GLI with a 210-hp engine. The Cruze, on the other hand, has either the base engine or a diesel engine, and neither provides exceptional horsepower capabilities.
Space is a Major Factor when Shopping for Compact Cars and the Jetta Has It
Ask any of your local Volkswagen dealerships about the Jetta's space capabilities and they will tell you that you can fit over a month's worth of groceries inside the compact sedan. This is because the VW model provides 15.7 cubic feet of cargo room, which is more spacious than the Cruze's 14.8. And over long commutes and highway drives, your passengers will be thankful that they are aboard the VW Jetta, as it offers nearly 2 extra inches of shoulder and leg room compared to the Chevy Cruze.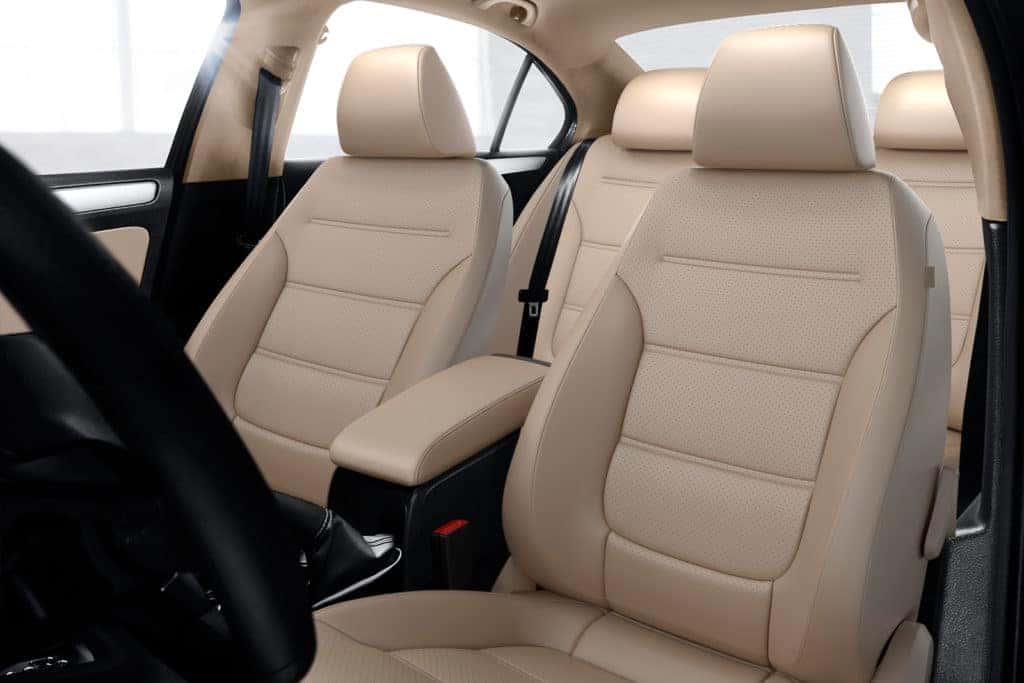 Ensure the Safety of Your Entire Family with the Features in a Volkswagen Jetta
If you want your car to be spacious and stylish, and you want to ensure that it's safe to drive, the Jetta is the ideal choice. The Volkswagen compact sedan was hailed as a Top Safety Pick by the IIHS and provides state-of-the-art safety technologies like Blind Spot Monitor and Autonomous Emergency Braking. The Volkswagen Jetta even takes safety further up a notch by including LED Daytime Running Lights and a Rearview Camera system that you won't find with other competitors, including the Chevrolet Cruze. And with distracted driving being such a danger to the road, Volkswagen offers the App Connect smart plug technology, allowing you to leave your phone in the console and still manage your music, get turn by turn directions, and more.
Durham VW is a Trustworthy Local Volkswagen Dealership Offering Great Deals
With all this in mind, the VW Jetta is without a doubt the better option than the Chevrolet Cruze when you're looking for a modern compact sedan with tons of features and performance options. On the outside, the Jetta is more appealing and refined. Inside, it has more elbow room and cargo room than even some mid-size sedans in the market. Add in its trio of engine options and you surely won't go wrong in contacting Durham Volkswagen for a test drive on a VW Jetta today. And what's more, you get the guarantee of a Lifetime Warranty offered on every new vehicle sold. That's more than enough reason to call (919) 493-7411 or visit 3823 Durham-Chapel Hill Blvd. and check out the available Jetta inventory.