Volkswagen Jetta vs Toyota Corolla

Call (919) 493-7411 to Learn More about the 2018 VW Jetta


The compact sedan market has long been one of the most heavily fought over, with virtually every automaker in the world offering at least one or two models. Cars in this class are expected to deliver on performance, looks, and features, while still managing to keep their prices within reach of the average consumer. No easy task for any car manufacturer, yet for both the 2018 VW Jetta and Toyota Corolla the competition is particularly stiff. Here's how the two stack up.
Weighing the Engine Performance of the VW Jetta against the Toyota Corolla
Of course, if you are considering a Volkswagen Jetta, one of the first things you will probably consider is overall performance. The 2018 VW Jetta offers you a choice of three different engines. The standard engine is a turbocharged 1.4-liter inline four-cylinder rated at 150HP and 1894 lb-ft. of torque. In the middle is the 1.8-liter inline four-cylinder rated at 170 HP and 184 lb-ft of torque. At the top end of the scale is the 2.0-liter inline four-cylinder that pumps out a very healthy 210 HP and 207 lb-ft of torque. The 2018 Toyota Corolla is offered with only a 1.8-liter inline four-cylinder that offers a respectable 132 HP and 128 lb-ft of torque.


Take a Look at the Interior Cabin Space and the Features Available on the Jetta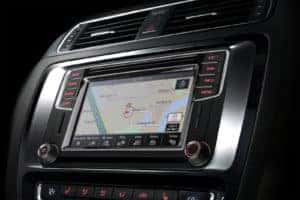 The interior also plays an important a role in most people's final decision. The Toyota Corolla has 94 cubic feet of total passenger compartment space, while the Jetta offers more than enough legroom, with more rear legroom than its counterpart. Just as importantly, the Jetta offers 15.7 cu. ft. of cargo space, more than the 13.0 cu. ft. offered by the Corolla.
Both vehicles come equipped with LED daytime running lights, air conditioning, power locks and windows, cruise control, and Bluetooth smartphone connectivity. Both also come equipped with a rearview camera as standard equipment.
The 2018 Jetta comes with Android Auto®, Apple CarPlay®, and full MirrorLink® connectivity. Toyota continues to rely on its Entune® Audio system, which has yet to include important streaming features such as these.
Interested in Buying a Volkswagen in Raleigh? Durham VW Has What You Want.
If you are trying to make your final decision, we invite you to come to your Raleigh Volkswagen dealer, Durham VW, and test drive the 2018 Jetta for yourself. There is no better way to see why we feel the Jetta comes out the clear winner in a head-to-head competition against one of its toughest competitors, the 2018 Toyota Corolla.