Volkswagen Passat vs Nissan Altima

Call (919) 493-7411 to Learn More about the 2018 VW Passat


There is a mind-numbing assortment of sedan options available on the market today and there are models that can cater just about any driving need and desire. The Volkswagen Passat has long been a popular choice for many sedan lovers due to its affordable price point, stylish appeal, and impressive list of standard features. But how does it fare against the rest of the competition? Take a look at how the Volkswagen Passat compares to another fan favorite, the Nissan Altima, and see for yourself whether it's time to start the search for a Passat for sale in Raleigh, NC.
Examine the Performance of the Volkswagen Passat versus the Nissan Altima
Under the Passat's hood is a standard 1.8-liter TSI engine capable of delivering 170 horsepower and superb fuel economy thanks to its direct-injection technology. If you need more power in your ride, there is also an available 3.6-liter FSI engine that can offer up to 280 horsepower as well as impressive fuel economy.
Similar to the VW Passat, the Nissan Altima provides sedan drivers with a pair of engine choices. Its 2.5-liter I-5 engine provides exceptional performance with 182 horsepower. However, its available 3.5-liter V6 engine only generates 270 horsepower which is 10 points lower than the Passat's.
Superior Interior Comforts and Space Make the Passat the Superlative Choice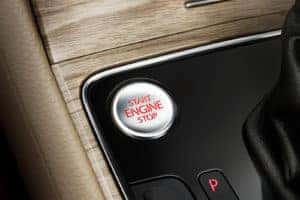 The Volkswagen Passat and its rival, the Nissan Altima, are both stylish and comfy sedans that can welcome five passengers with premium cabin accommodations. Both vehicles also come with excellent interior space of about 102 cubic feet and 40 inches of legroom in the front seat and 42 inches of legroom in the back seats.
When it comes to cargo space, however, the Passat's 15.9 cubic feet of trunk space slightly edges the Altima's 15.4 cubic feet of cargo room. To improve comfort, the VW Passat provides drivers and passengers alike with a standard Climatronic dual-zone automatic climate control system and lumbar support for the front seats. While Nissan's Altima comes with the same features, such amenities are not standard, which means they are not offered for every trim level.


The VW Passat Offers Standard Technology Features Beyond the Competition
Both modern sedans also feature state-of-the-art infotainment systems that can transform your riding experience into a delightful one. Each model has Bluetooth technologies and offers access to mobile apps as well as entertainment features to keep you well entertained and connected on long drives.
The VW Passat also has its own Family Guardian which is an installment of the Volkswagen Car-Net system. If your kids wish to drive your Passat, you can limit speed, put curfews, and set driving boundaries that will alert you when these settings are violated so you can always monitor how your vehicle is performing and where it currently is. The Nissan Altima doesn't have any innovative technology that matches the Family Guardian.
Durham Volkswagen Can Offer You a Passat for Sale in Raleigh, NC that Has Better Features and a More Affordable Price Point than the Nissan Altima
Arguably the best sedan on the market, the Volkswagen Passat offers a long list of amazing features that the Nissan Altima simply cannot match, including those previously mentioned as well as others, such as an 8-way, power-adjustable driver's seat. You also get to enjoy turbocharged power and a lower overall price when you purchase a Volkswagen Passat over the Nissan Altima. Stop by Durham Volkswagen at 3823 Durham Chapel Hill Blvd. if you've decided to find a Passat for Sale in Raleigh, NC. You will get great service, excellent pricing, and the unbelievable Lifetime Warranty on your new Volkswagen.