Volkswagen Tiguan vs. Subaru Forester

Call (919) 493-7411 to Learn More about the 2018 VW Tiguan


Looking for a reliable compact SUV that can comfortably take you on your next adventure? With a long list of impressive choices available in the market today, the Volkswagen Tiguan and Subaru Forester are two of the most popular models for adventure seekers and growing families alike. But how do they compare?
Interior Space Comparison of the Volkswagen Tiguan and the Subaru Forester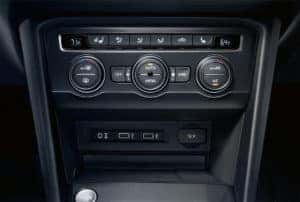 Both Volkswagen's Tiguan and Subaru's Forester offer roomy cabins that can generously accommodate five passengers. You will also be treated with enough cargo space behind the second and first row seats with both SUVs. But this is where their interior similarities end.
The VW Tiguan features a handsome but rugged design, combining functionality with luxury. What you get is an interior that is smart and practical, providing exceptional comfort in areas where it matters most, like the seats and armrests, and durability in areas like the gear shift and steering wheel. The Tiguan also offers optional seven-passenger seating, a feature not available in the Forester.
Performance Matters when Shopping for a New Vehicle and the Tiguan Performs
Under the Tiguan's hood is a powerful turbocharged 4-cylinder engine capable of delivering an amazing 200 horsepower and 207 lb./ft. of torque. In addition, an available 4Motion permanent all-wheel drive allows you superb control even on a rocky road. The Forester's standard engine is less potent despite also sporting four cylinders with 170 horsepower but only 174 lb-ft of torque. The standard engine is also paired with a six-speed manual transmission while the VW Tiguan comes with an automatic transmission.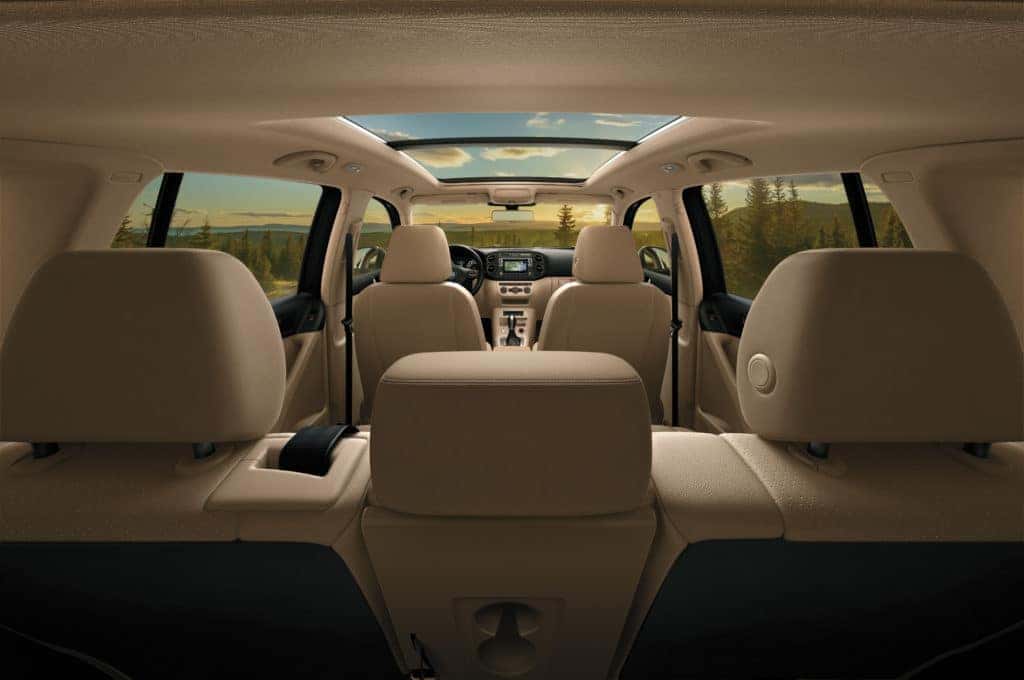 Value is a Determining Factor when Comparing the Volkswagen and the Subaru
With the Volkswagen Tiguan, you get a competitively priced and highly equipped ride with best-in-class bumper to bumper warranty. The Tiguan's 6-year, 72,000-mile warranty tops the rest of the competition, including the Foresters 3 year, 36,000-mile warranty. Aside from its superior warranty, the Tiguan can go head to head with any luxury SUV on the market at a lower price point and sometimes with far more features, options, and technology. With that being said, the Tiguan can give you more bang for your buck than many of the SUVs you can find in today's market, including the Subaru Forester.
Visit Durham VW, a Dealer Serving Raleigh, NC, to Learn More About the Tiguan
If you need a compact SUV that can do it all — breathtaking performance included — the Volkswagen Tiguan is certainly worth a hard look. And while the Subaru Forester is not at all a mediocre choice, it falls behind the Tiguan in terms of interior comfort and luxury, performance, and value. If you want to know more about the Volkswagen Tiguan and its features, or you'd like to test drive it for yourself, call Durham Volkswagen, your local VW Dealer in Raleigh today.